Let Us Inspire You!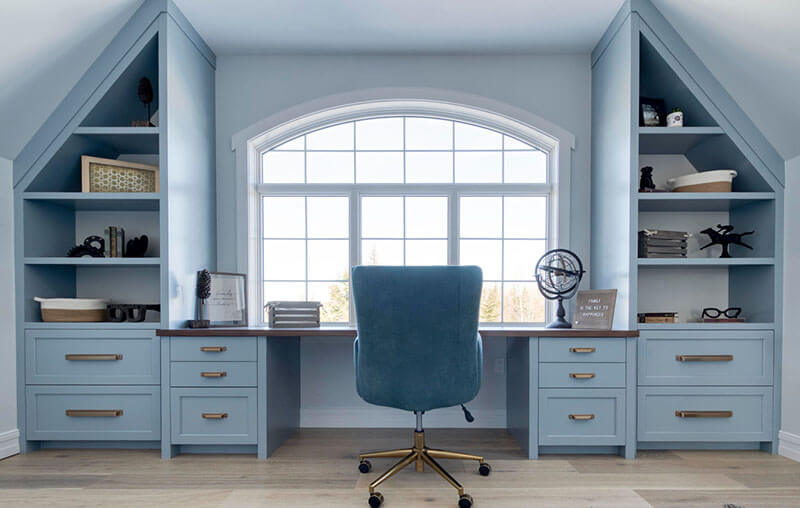 Halifax Cabinetry is a locally owned business. It was founded in 1995 by two hard working and dedicated individuals that strived to create masterfully designed and technologically advanced custom cabinetry.
During the process of transforming carefully selected materials, Halifax Cabinetry relies on the artisanship of their designer and craftsmen to create cabinetry that is unique and perfectly suited for their clients.
Why Choose Halifax Cabinetry?
Quality: We are dedicated in using only the best of quality materials so our products stand the test of time.
Service: Halifax Cabinetry is dedicated in providing the best service possible throughout the process from design to installation stage.
Ability: It all starts with our in house designer who is very talented in her ability to take a difficult room and create an interesting space with functional and attractive cabinetry. Once the drawings have been approved, the project is handed to one of our two master cabinet makers that work on our projects from start to finish using highly specialized precision machinery to create your cabinetry (including installation). We also pride ourselves on our wide range of knowledge and ability to do different finishing techniques.
Personalization & Customization: We can personalize and customize our cabinetry to accommodate your lifestyle, wants, and needs. We also value our clients' input in achieving the desired design that will best suit their needs
Stability & Experience: We are proud to say we've been in business since 1995 and have been fine tuning our skills to stay on the leading edge of cabinetry design and manufacturing. Since we started we've relied solely on word-of-mouth to generate business. We do our best to please our clients beyond their expectations.
Design: Our very talented designer holds her Diploma in Interior Design from The Interior Design Institute and has many years of experience designing cabinetry. She has the ability to utilize her talent and knowledge to create the best design for your space. She has designed cabinetry for all rooms in a house such as, kitchens, bathrooms, home office, laundry room/craft rooms, bedrooms, living rooms etc…. We also utilize an AutoCad design program which provides outstanding design flexibility along with the best graphics available, whether in color or in black and white.
Responsiveness: We feel it is very important to respond to our clients and anyone who is dealing with us in a very timely manner. We pride ourselves in always being available to answer questions and if not available, we return emails and phone calls as soon as possible.
Local: We are a local business in the Halifax area and have been since 1995. All of our manufacturing is done in-house, which allows us to have a lot of control over accuracy, quality, and timing.